---
Mobile Services
Mobile schedule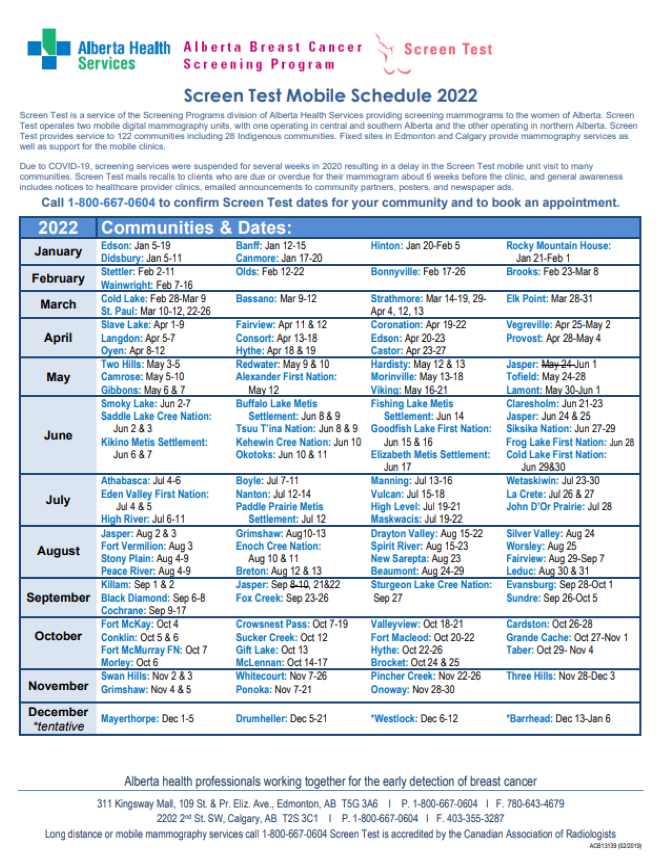 This is the mobile mammography schedule as of September 2022.
UPDATED mobile mammography schedule
Integrated Access to Cancer Screening
The Integrated Access to Cancer Screening project seeks to increase cancer screening participation by working collaboratively with primary care providers and rural and remote communities in Northern Alberta.
A female Nurse Practitioner provides cervical and colorectal cancer screening in Northern Alberta communities visited by the Screen Test mobile mammography trailer until December 2021.
This is a project by Alberta Health Services Provincial Population Public Health (Screening Programs) funded by Alberta Innovates.
If your community is having an Integrated Access to Cancer Screening Clinic please call 1-800-667-0604 to book an appointment.
Photos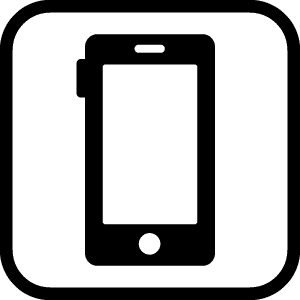 Call Screen Test to book or change your appointment (toll-free) 1-800-667-0604